Team Building Sicily , Incentive Sicily and Corporate Events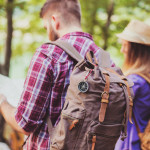 Sicily Action, the agency who specialize in Team Building Sicily and Corporate Events Sicily, as well as being a key figure for companies who want to improve their employee's performances.
The agency provides many recreational activities and experiential learning in Sicily, with the aim to strengthen the cohesion of teams and to create a friendly and cooperative work environment.
Through participation in experiential learning games, sports, culture, artistic and creative experiences, many values can be developed.
Our team building programs help to develop and improve:
– stress management
– cohesion and team spirit
– the needs and knowledge of others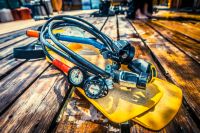 Whether you are looking for sporting, recreational or cultural activities, your ambitions can be realized in Sicily. Everything will be organized and supervised by professionals who have a passion for what they do.
Team Building events cover orienteering, treasure hunt, adventure park, Sicilian cooking classes, sailing and many more…
Corporate Event include wine and olive oil tasting, off road adventures, diving, quad adventures, mountain biking on Mt Etna, paragliding and many more…
We can create events specifically for your needs, please contact us to discuss your options.
Here are some of the companies that have relied on us for the organization of their events. This confidence is based on several factors, meeting the expectations of our customers, getting their full approval is our mission.
Our customers come from different commercial fields including medical societies, insurance companies, IT industry. They all share one thing in common, an appreciation of the importance of staff development and morale.
Are you a tour operator or a company interested in finding out what team building events in Sicily can do for you and your colleagues?
We will gladly help you with the organization of your Team Building and Incentive event in Sicily.